Valentine's Day is fast approaching, and while you might be dreaming of the chocolates and flowers your significant other may send you, my mind is fixated heavily on a star-crossed relationship.
A few years ago I found a great love that I kept coming back to. Until, one tragic day, that love was pulled out from under me. And that was a cup of the most delightful tea I've ever tasted.
Celestial Seasonings Vanilla Strawberry Rose.  
A seasonal variety I stumbled across at the grocery, not realizing I'd only have a short time to buy up a stash. I bought a few boxes as gifts and let me tell you, I wish I hadn't given them away! I was able to find it again the next February, but in the few years since, it seems to have vanished. Was anybody else a huge fan of this variety? And more importantly, does anyone know HOW TO BRING IT BACK!?!?
But like Wesley told Buttercup, "death cannot stop true love.All it can do is delay it for a little while."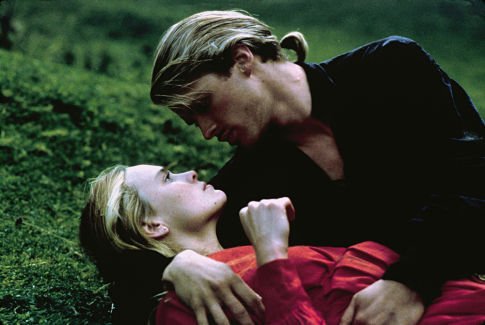 I like to think he wouldn't lie about a thing like that. And if he did, I guess a nice MLT will have to do.